Protect Your Maine Home
When you own a home in Maine, you have to deal with the state's constantly changing, and often severe, weather conditions. Old or poorly protected homes frequently show signs of wear and tear from years of rain, wind, sun and snow. Fortunately, if you live in Bangor, or elsewhere in Central Maine, Hammer-All Home Improvement offers vinyl siding solutions to give you a well-protected home. Hammer-All also offers siding repair services, as well as free estimates and consultations.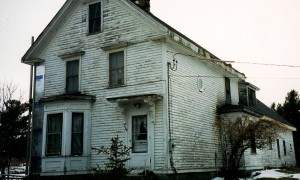 Bangor Farmhouse 2011 – Before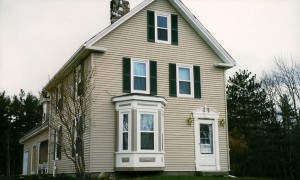 Bangor Farmhouse 2011 – After
Our Siding Services
We offer a number of siding services, from installing brand new vinyl siding to repairing any existing coating your home may already have. Hammer-All Home Improvement also provides free estimates and consultations before beginning any project. If you live in Bangor or Central Maine, then you can take advantage of any of our services, including:
Vinyl Siding Installations
Vinyl Siding Repairs
Wood Siding Repairs
Fiber-Cement Siding Repairs
Cedar Siding Repairs
Why Vinyl Siding
Vinyl siding offers a number of advantages beyond defending your home against the elements. Due to its durability, professionally installed siding lasts for years, if not decades, before losing its initial beauty. A full list of advantages includes:
Durability: In addition to withstanding the fading effects of Maine's harsh weather much longer than traditional siding, vinyl siding is also is extremely easy maintain and keep clean.
Beauty: Vinyl siding has the potential to make your home more attractive. With Hammer-All's wide variety of vinyl colors and styles, we'll make sure you have the home of your dreams.
Value: Along with its aesthetic benefits, vinyl siding is known to increase the value of any home, regardless of fluctuations in market conditions. According to real estate professionals, the value siding adds to a home is as much as, if not more than the cost of its installation.
Efficiency: When installing siding, you have the option to add additional insulation underneath. Furthermore, certain types of vinyl siding already incorporate insulation, helping you keep your home at a comfortable temperature year-round and saving you money on your energy costs.
CertainTeed Siding
Hammer-All Home Improvement carries CertainTeed vinyl siding, giving you the flexibility to find the perfect siding for your home. With nearly a dozen product lines and a variety of styles and finishes, CertainTeed is America's most popular siding solution. Even better, our expert designers can help you find the perfect look for your home, in whatever style you desire.

Hammer-All, All the Way
More than 26 years operating out of Bangor, Maine provides Hammer-All's professional craftsmen with the experience they need to give you the home of your dreams. We've worked with hundreds of homeowners in the Central Maine region, and no job is complete until the homeowner, contractor and siding specialist are all satisfied. Call today at 207-745-7500 for a free estimate and consultation regarding your home siding project.
Andy was very professional and accommodating. His team did a excellent job and he was great with follow-up and making sure we were satisfied.
David H. – Brewer, ME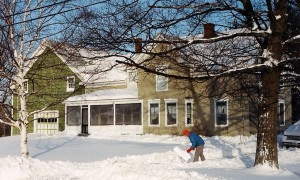 Brewer Colonial 2013 – Before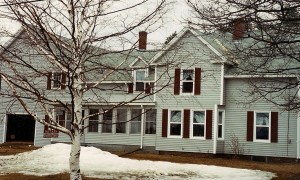 Brewer Colonial 2013 – After